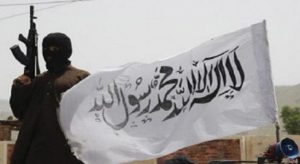 Taliban spokesman Zabihullah Mujahid pointed out that Daesh group consider Muslims as pagan, allowing to kill the innocent and defenseless people, and added that unity with ISIL is impossible.
"You know that Daesh considers Muslims pagan as well as allowing to kill to innocent and defenseless Muslims; as a result, alliance with this group is impossible, and Taliban will never allow this seditious group to have activities in Afghanistan," Taliban spokesman Zabihullah Mujahid in an interview with Tasnim news agency said.
"We reject the claim of not attacking ISIL, this is the enemy's propagandas, the verdict of the Taliban's leader is to combat Daesh," Taliban spokesman further said.
"Some media outlets seek to create chaos and to give an excuse to the American forces through malicious propagandas in Afghanistan," he said in another part of his rhetoric about the reports of some Afghan media, claiming Taliban joined Daesh.
"Taliban will never let this seditious group to be present or to have activities in Afghanistan," he added beside admitting that Taliban have committed numerous crimes.
"The verdict of Taliban leader is to seriously and decisively fight against Daesh group all over Afghanistan," Mujahid continued.
Last week, a report was published by some media which claimed Taliban and Daesh have joined together in some part of the country.