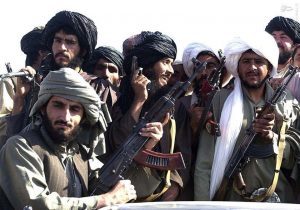 Ministry of interior affair says that suicide bombers attacked to two security centers in east and west of Kabul.
"First, at least two suicide bombers stormed to 6th security district (PD) headquarter," Najib Danish, deputy spokesman for the ministry said.
Wahid Majroh, spokesman for the public health ministry announced the death toll, 2 killed and 36 wounded.
"The second similar attack was conducted to a center related to national security in "Arzan – Qimmat" area, east of Kabul that one of the two attackers also stroke his vehicle to this center and the second attacker clashed with the guards and was put down soon. Deputy spokesman for the ministry added.
"5 security forces were injured in the incident," he said.
Taliban vowed that that suicide bombers of this group attacked to three points in Kabul: the sixth security precinct, security center in east and army recruitment center. Observers say that the soul of these attacks and the centers which have been targeted by terrorists for this purpose, shows that Taliban and its regional supporters prepare themselves for more war in the coming seasons, regardless of false claims and exaggerated statistics of self-proclaimed spokesman for the Taliban about the death toll caused by Wednesday assaults. From this perspective, today's attacks on Kabul can be evaluated as kind of Taliban and its supporters' cliché answer to ongoing peace efforts by the government of Afghanistan.
However, it should not be ignored that government stances for peace with Taliban have created important and promising changes, changes that show national unity government does not consider, unilateral peace and weak stance a solution for the current crisis and tries to transfer this message to Taliban leaders and supporter regimes of this group that if Taliban continue to ignore peace messages and the fields to talk with the government hereafter, must expect hard consequences of these actions as well as to pay the costs on the battlefield, too.
The emphasis of spokespersons and officials of the security and political unit on preparations of the security forces for a fierce and pervasive fight with terrorism in the next spring and also starting intensive diplomatic efforts with the aim to impose sanctions and heavy international restrictions against Taliban leaders and commanders, are counted as samples of these measures, that has completely changed the nature of government stance for peace and war with Taliban and other terrorist groups, than what we have witnessed before. According to experts.
Moreover, president Ghani has recently warned Taliban's leaders and its supporters that if they do not accept peace talks without pre – condition with the government, the political representative office of this group must be sealed in Doha, capital city of Qatar.
This warning along with efforts to add the name of Mullah Hebtullah Akhondzada (current leader of the Taliban) in the U.N's security council blacklist is ongoing and national security council of Afghanistan, tries to pave the way for this measure, indicates that the national unity government, cannot play according to the rules, which Taliban and the supporters of this group define in the region and beyond the region any more.
Attacks like these and what occurred in Kabul today, undoubtedly will more determine government's firm purpose to stubbornly and in term of hardware deal with terrorism in all of its versions and under any name or title. It is expected that criticism shaped in the aftermath of the attacks also make brokers of government security policies into this important factor that besides constructive efforts to establish peace and stability via reconciliation and dialogue, take broad and comprehensive preparations to severely fight the terrorism too. In this way, streams that has the capacity of talking, peace and reconciliation, at least come to a conclusion that they cannot impose their perspectives and goals through war, violence and bloodshed, and make the government, people and Afghanistan's security forces into a humiliate and degrading surrender.
They must explicitly receive this important message in the battlefield that peace and discussion are only possible on an equal status and without pre – condition, otherwise people and the security forces are ready to defend from the security, national sovereignty and territorial integrity of Afghanistan against foreigners and their internal stooges.
Ali Rahil – (DID) news agency
Translated by: Taher Mojab