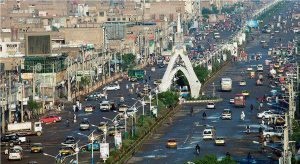 Officials of Herat hospital reported that 35 people were killed and wounded due to traffic incidents, during past 24 hours in the province.
During past 24 hours one person was killed and 33 others wounded due to traffic incidents, Muhammad Rafiq Sherzai, a spokesman for Herat regional hospital told (DID) news agency.
He added that the killed person was a 35-year old woman who was transferred to the hospital from Torghandi areas.
According to Sherzai, necessary measures have been taken to treat the injured that their number reaches to 33 people.
It should be noted that the statistics of traffic incidents is high compared to most provinces of the country.