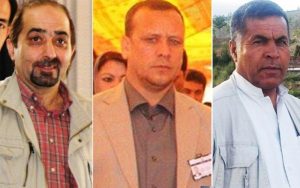 The open trial of three former employees of the Ministry of Urban Development and Housing (MUDH) officially kicked in Kabul.
The three employees are being tried on charges of embezzlement of at least one billion Afghanis and misuse of authority while working in the ministry.
The officials facing trial include Mohammad Aminullah Qani, Head of Apartments Cohesion, Ahmad Nawaz Bakhtyar, Director of Housing Enterprise, and Syed Aman Sadat, Manager Finance Apartments Cohesion.
The three former officials were among six senior MUDH officials suspended by President Mohammad Ashraf Ghani on corruption charges earlier in 2015, involving millions of dollars in several urban development and housing projects. Quoted from (Khaama Press).
The other officials included Ahmadshah Hemat, Urban Development Director, Gul Rahim Ziarmal, Plan and Policy Director, and Mohammad Aminullah Amin, Director of Property and Accommodation.
The top officials were introduced to the Attorney General's Office of Afghanistan after they were suspended by President Ghani.
According to reports, the six officials also had luxury houses and expensive apartments in their custody besides having role in major embezzlement of funds.