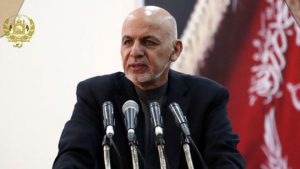 In connection with U.S strategy in the Afghan war, the Afghan war is not internal and has root in the region and world, Afghan president M. Ashraf Ghani says.
"Both country's interests have been preserved in new American strategy," Mr. Ghani added.
President Ghani told Taliban: "If Taliban think they win the war, they should through it out of their minds."
On the other hand, Mr. Ghani has asked Pakistan to change its stance and stressed Afghanistan has never wanted that country to be unstable.
American president Donald Trump vowed its new strategy on Afghanistan Tuesday.