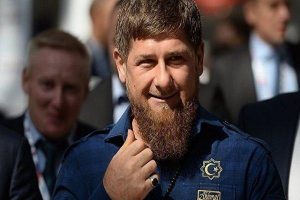 Ramzan Kadyrov, the president of the Republic of Chechen says the US occupied Afghanistan and claimed responsibility to end the war and the establishment of peace in the country, but so far has not been successful in this regard.
Talking about the terrorist attack on the Intercontinental hotel, the Chechen president Ramazan Kadyrov said: "The bloody crisis of Afghanistan is deepening every day and hundreds of people die and hundreds of young people left out of school and university, but the West ignores this and only seeks to solve gay marriage problems." Mizan News agency reported.
"Human rights organizations in the United States and Europe should be ashamed of the situation in Afghanistan. Military conflicts have been taking place in Afghanistan and other neighboring countries for decades. These wars are artificially launched by the West in order to bring the Islamic countries and the people of these countries to their knees in order to achieve their dreams indirectly," he stressed.
The tragedy of Afghan people seems not to have an end. Afghanistan has no longer been a country. The United States and its allies are gathered from around the world, but do nothing for Afghanistan. These countries have been helping to keep bloody clashes for years and they have not gone one step to resolve the crisis," he added.
Kadyrov expressed sympathy with the survivors of the intercontinental terror attack and called for peace in Afghanistan.
It should be noted the deteriorating security situation in Afghanistan in the following years, has created many suspicions about the integrity of the United States in providing security of the country.